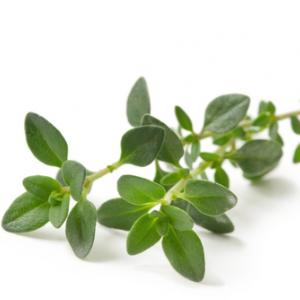 Alma Naturals Idaho
Thyme ct. Thymol
Regular price
$26.99
$0.00
Unit price
per

Common Name: Thyme ct. Thymol

Botanical Name: Thymus vulgaris

Size: 10ml

Parts Used: Organic herb

Processing: Steam distilled

Origin: Germany


Special Notes: DILUTE DILUTE DILUTE! We are talking no more than 1.3% with this oil. It is very very strong and can be dangerous if not used properly. Avoid while pregnant and with children.

GC/MS: 3.59% a-Pinene, 2.48% Camphene, 1.25% Myrcene, 1.52% a-Terpinene, 14.84% para-Cymene, 1.75% Limonene, 4.21% 1,8 Cineole, 4.74% gamma-Terpinene, 9.49% Linalool, 1.21% Camphor, 1.51% Borneol, 3.69% Terpinen-4-ol, 3.10% a-Terpineol, 25.76% Thymol, 10.32% Carvacrol, 1.80% trans-Caryophyllene plus many more at under 1%. Full report available upon request.
---