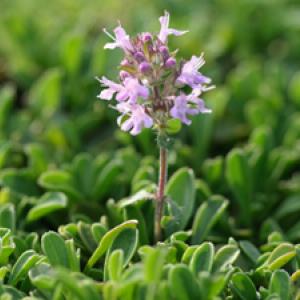 Alma Naturals Idaho
Thyme ct. Linalool
Regular price
$34.99
$0.00
Unit price
per
Common Name: Thyme ct. Linalool

Botanical Name: Thymus vulgaris

Size: 10ml

Parts Used: Organic herb

Processing: Steam distilled

Origin: France


Special Notes: Gentlest of all the thyme cultivars and safest to use. Avoid during pregnancy or with a history of high blood pressure. Always dilute.

GC/MS 1.27%a-Terpinene, 3.65% para-Cymene, 2.99% gamma-Terinene, 51.58% Linalool, 2.69% Terpinen-4-ol, 11.26%Thymol, 1.86% trans-Caryophyllene with many others under 1%. Full report available upon request.
---