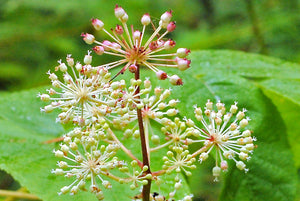 Alma Naturals Idaho
Spikenard, green
Regular price
$29.99
$0.00
Unit price
per
Botanical Name: Nardostachys jatamansi

Origin: Nepal

Part: wild root

Method: steam distilled

Class: sesquiterpene

Size: 5 ml

Notes: Spikenard oil, Green, is also known as "False" Indian Valerian Root. The plant grows wild in mountainous areas of India and Nepal. The odor is described as "heavy, sweet-woody and spicy-animal-like." Although the odor does resemble Valerian the dry down is softer with delicate woody nuances. We find it much less... offensive than valerian.

Spikenard Oil (also called Nard) is one of the oldest of the sacred oils, and is the ointment mentioned in the New Testament. It is often part of religious traditions as it is thought to inspire inner peace and devotion.



---