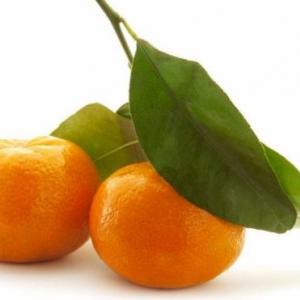 Alma Naturals Idaho
Mandarin (Red)
Regular price
$12.99
$0.00
Unit price
per
Common Name: Red Mandarin

Botanical Name: Citrus deliciosa Tenore

Size: 10ml

Parts Used: Organic peel

Processing: Cold pressed

Origin: Italy

Main Chemical Type: Monoterpene

Common Uses: Mandarin is the most relaxing of all the citrus oils. Try this in your diffuser... you'll be in heaven!

Special Notes: Oh my goodness!! If you like citrus oils, you will fall in LOVE with this unique mandarin! It's tart yet sweet, and very refreshing! If you want something amazing, but are tired of orange, lemon and grapefruit, give this a try - you won't be sorry!!
*Red mandarin is sweeter, fruitier than green or yellow.

GCMS: 1.25% a-Pinene, 1.84% Myrcene, 82.44% Limonene, 8.97% g-Terpinene, all others under 1%. Full report available upon request.
---