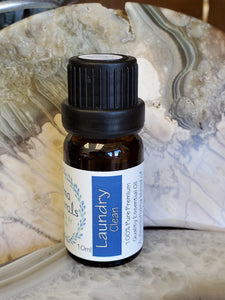 Alma Naturals Idaho
Laundry Clean
Regular price
$11.99
$0.00
Unit price
per
This formula was created to freshen and clean.  We add a couple drops to our laundry detergent and then again to our dryer balls.  Make it into a spray to remove odors and freshen the air.  It's great in a diffuser to freshen and eliminate odors.
Includes Tea Tree, Eucalyptus Globulus, Eucalyptus Lemon, Lavender, Peppermint and Lemon.
10 ml
*Please dilute to 5% or less.
---