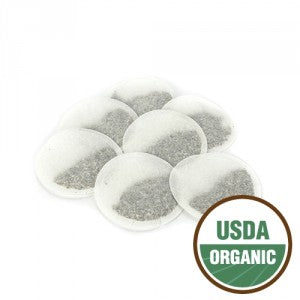 Alma Naturals Idaho
Darjeeling
Regular price
$5.99
$0.00
Unit price
per
Our Organic Darjeeling Tea has a delicate floral aroma and a mildly fruity flavor. It really has a wonderful grounding aftertaste, with a delicious and indescribable flavor of its own.
The paper is free of dyes, adhesive, and glue, and is oxygen-bleached (no chlorine used), therefore eliminating dioxins.
Compliant for all food standards, including organic.
Non-GMO and free of allergens and epichlorohydrin.
Ingredients: Organic darjeeling black tea.
Caffeine level: Moderate
Each bag contains 10 tea sachets (bags).  Each one can brew up to 3 cups of tea.
---