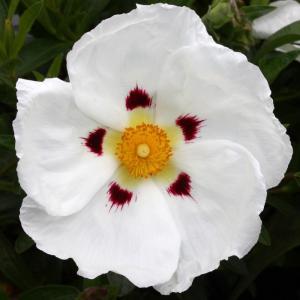 Alma Naturals Idaho
Cistus
Regular price
$3.99
$0.00
Unit price
per
Common Name: Cistus, rock rose

Botanical Name: Cistus ladaniferus

Country of Origin: Spain

Size: 5ml

Method: Steam distilled

Plant Parts: leaves and stalk, wild

Notes: Strong, long lasting warm and sweet aroma. Spicy animal notes make it a great part of oriental perfume bases.

GC/MS: 53.06% a-Pinene, 5.88% Camphene, 3.27% p-Cymene, 2.07% Limonene, 2.08% Cyclohexanone(2,2,6-trimethyl-), 2.38% trans-Pinocarveol, 3.99% Bornyl acetate, 2.31% Viridiflorene, 2.88% Viridiflorol with all others at under 2%. Full report available upon request.
---