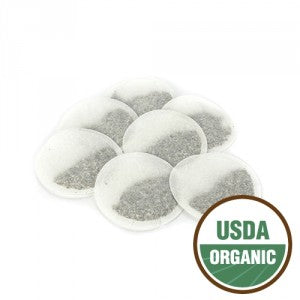 Alma Naturals Idaho
Lemon Ginger Herbal
Regular price
$6.99
$0.00
Unit price
per
This uplifting tea is especially soothing after a long, stressful day. It is a sweet, mild-bodied tea with the refreshing taste of lemon, the soothing effects of ginger and peppermint, along with a delicious hint of licorice. It is the perfect tea to drink during the Winter season, and it's also great for iced tea.
The paper is free of dyes, adhesive, and glue, and is oxygen-bleached (no chlorine used), therefore eliminating dioxins.
Compliant for all food standards, including organic.
Non-GMO and free of allergens and epichlorohydrin.
Ingredients: Organic lemongrass, organic ginger root, organic lemon peel, organic peppermint leaf, organic licorice root, and organic stevia leaf.
Caffeine level: None
Each bag contains 10 tea sachets (bags).  Each one can brew up to 3 cups of tea.
---