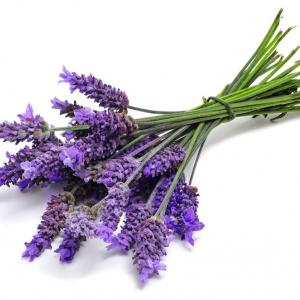 Alma Naturals Idaho
Lavender (Italian, HA)
Regular price
$13.99
$0.00
Unit price
per
Common Name: Lavender

Botanical Name: Lavendula angustifolia Mill. (L. officinalis Chaix) (Compacta cultivar)

Size: 5ml

Parts Used: organic flowering tops

Processing: Steam distilled

Origin: Italy

Main Chemical Type: Monoterpenol Ester

Common Uses: Lavender is used for everything from burns and skin issues, to relaxation and insomnia. A swiss army knife of essential oils.

Special Notes: High altitude, Italian Lavender oil has a unique, amazing, floral, sweet, characteristic aroma that is packed full of aromatherapy benefits. High altitude Lavenders are typically preferable due to the higher ester content compared to that of Lavenders cultivated at lower altitudes. Alternatively, the Italian variety is highly sought after in some aromatherapy circles. Definitely one of our favorites around the shop.  The soft, delicate floral aroma is quite lovely.
We are only offering this in a 5mL size because we simply don't know how long we will be able to obtain this oil.
---