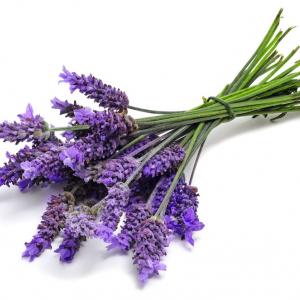 Alma Naturals Idaho
Lavender 40/42
Regular price
$11.99
$0.00
Unit price
per
Common Name: Lavender

Latin Name: Lavandula angustifolia

Region: France

Size: 10ml

Steam Distilled from organically grown flowers, leaves and stems.

Notes: Lavender 40/42 – This essential oil is the most common choice for applications in glycerin soap, candles, perfume, and cosmetics. The "40/42" refers to the balance of Linalool and Linalyl acetate esters, which is what gives it such a consistent floral scent. It also has a balsamic woody undertone with a floral, herbaceous fresh scent.
Lavender oil 40/42 is commercial grade, economical Lavender oil with a sweet, floral aroma. This is a very affordable alternative to more pure, pricey Lavender oils, while still show casing the characteristic Lavender aroma. It's important to note that Lavender 40/42 oil is not recommended for therapeutic use due the common practice of blending Lavandin. This is what makes it more affordable especially for use in soaps etc.
---