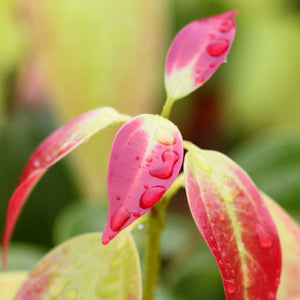 Alma Naturals Idaho
Cinnamon Leaf
Regular price
$1.99
$0.00
Unit price
per
Common Name: Cinnamon leaf

Botanical Name: Cinnamomum zeylanicum Blume

Size: 10ml

Parts Used: leaf

Processing: steam distilled

Origin: Ceylon

Special Notes: Lovely in the diffuser. What most people want when looking for that cinnamon aroma. Avoid while pregnant or topical use with young children as well and anyone on any type of blood thinners.

GC/MS 1.12% a-Pinene, 1.37% a-Phellandrene, 2.14% Linalool, 1.35% e-Cinnamaldehyde, 1.07% Safrole, 75.02% m-Eugenol, 3.45% trans-Caryophyllene, 1.69% e-Cinnamyl acetate, 3.03% Eugenol acetate, 3.39% Benzyl benzoate with others at under 1%. Full reporta available upon request.
---